Holiday courses and Workshops
Summer School
Each year we run a week-long musical theatre summer school incorporating drama, singing and dance. The week gives students a taste of life as a musical theatre performer – from auditions at the beginning of the week, to rehearsals and culminating in a fully staged performance for family and friends at the end of the week.
The summer school is open to non-pupils as well as our students from the age of eight years. If you would like details of our next summer school please contact us.
Workshops
We actively encourage our students to attend dance workshops that are taking place locally, and from time to time we invite guest teachers for specialist classes or companies to work with pupils on aspects of their current productions. These are all invaluable experiences for pupils.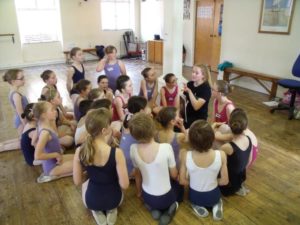 SUMMER CLASSES 2021 – Due to current Covid restrictions we are not running a summer school this year but are running a variety of dance workshops. Please click on the link below for more details:
Summer Workshops – Dance Warehouse